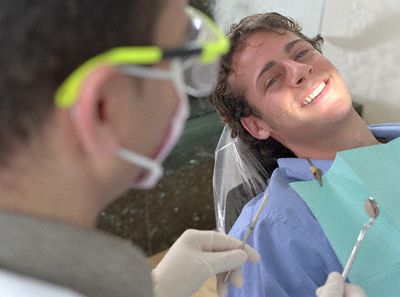 When cavities are detected in your teeth, there are different filling types to restore your teeth. For most fillings on the back teeth we use a natural looking cosmetic white filling. This is a strong plastic material that is easy to apply and difficult to detect. This material produces a long lasting, natural looking filling. When the size of the cavity is too large for filling, we may have to do a partial or full cosmetic crown.
Composite bonding can work wonders for your smile. Using materials that match the shade, translucency, and the texture of your teeth, gaps between teeth can be closed and spots and discoloration can be eliminated. Composite bonding is excellent for small defects in the teeth, spots, chips, or gaps between teeth. For smile alterations involving an entire tooth or multiple teeth, porcelain is the material of choice. Bonding for teeth involves the use of composite resin, tooth-colored filling material. This material can be used for the anterior (front) teeth or posterior (back) teeth. The procedure is sometimes referred to as bonding because an adhesive agent is used to actually bond the resin to the tooth structure.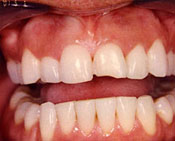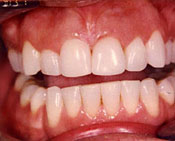 Full Mouth Rehabilitation
Full Mouth Rehabilitation involves restoring the teeth, bite and muscles back to a natural looking and youthful feeling condition, thereby improving self esteem.
Using computerized technology and an artistic eye, full mouth restoration may be the answer to many problems, such as heat-sensitive teeth, sore jaw muscles, and recurring headaches.
Extreme Rehabilitation
Do you hide your smile? Do you struggle with lack of self-esteem because your teeth are ground down or have suffered significant decay? Do you endure constant headaches, neck and shoulder pain or clicking in your jaw? End your discomfort forever with full mouth rehabilitation.
With a combination of computerized technology and an expert's artistic eye, full mouth rehabilitation may be the answer to countless problems. Call our office and see how we can help you today!