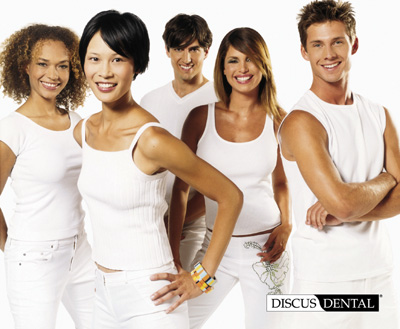 A beautiful sparkling smile tells everybody you are special. It celebrates your charisma and gives you more self confidence. Yellow, stained, chipped, misshaped or poorly spaced teeth can spoil this picture, affecting the way even you feel about yourself. Today's advancement in cosmetic dentistry has made it easy to virtually change your appearance in just few comfortable visits. Teeth whitening, tooth-colored fillings, and porcelain veneers are only few ways to make your smile more beautiful.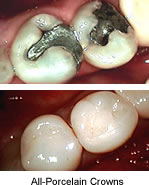 We can replace large, old, worn out fillings with natural looking porcelain crowns. These crowns will not only protect the teeth against cracks and fractures, but also provide a cosmetic solution to old black fillings. We can replace missing teeth with permanent bridges which look, feel, and function like natural teeth or with implants which are the ultimate in tooth replacements.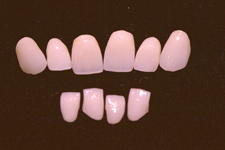 Porcelain veneers are routinely used to cover teeth which are discolored, worn, chipped, or misaligned. Porcelain veneers are thin shells of porcelain which are bonded onto the front side of teeth. Typically veneers are very stain resistant making them a very poplar solution for a perfect smile. With porcelain veneers patients have the ability to whiten their teeth, reduce or add the length of their teeth, and close spaces between their teeth. Strong and very durable, veneers last from ten to fifteen years.
| | |
| --- | --- |
| | |
| Damaged teeth before veneers | Teeth with veneers installed |
Now it is possible to have a white dazzling "Hollywood" smile. With Zoom in office whitening you can have a whiter smile in less than 2 hours. Years of coffee and red wine drinking, smoking, and chewing tobacco can be eliminated in two hours and you will look years younger. The Zoom is an ultraviolet light that activates the whitening agent without damaging your teeth.
| | |
| --- | --- |
| | |
| Discoloration due to aging | After Whitening |
| | |
| --- | --- |
| | |
| Discoloration due to tetracycline | After Whitening |